REPORTS AND PRESENTATIONS
Looking for something? Find all you need to know in our reports whether annual, quarterly or even information provided by third-party analysts.
In line with Taliworks' commitment to sustainable business practices, we have discontinued the mailing of CD-ROM version of the Annual Report to shareholders starting 2020. The digital version of the Annual Report 2019 is available for download.
ANNUAL REPORTS
QUARTERLY REPORTS
CORPORATE PRESENTATION
ANALYSTS REPORTS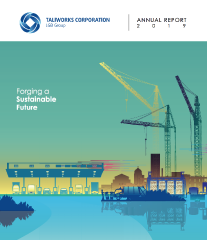 ANNUAL REPORT 2019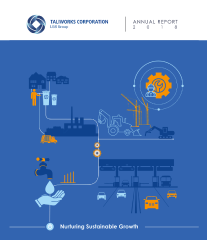 ANNUAL REPORT 2018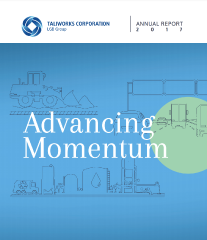 ANNUAL REPORT 2017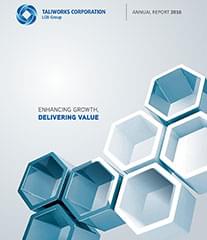 ANNUAL REPORT 2016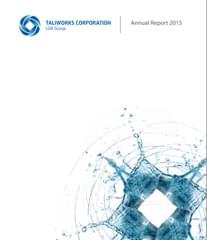 ANNUAL REPORT 2015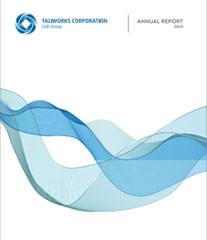 ANNUAL REPORT 2014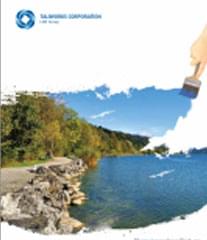 ANNUAL REPORT 2013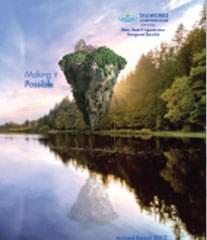 ANNUAL REPORT 2012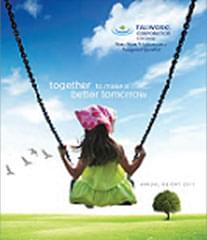 ANNUAL REPORT 2011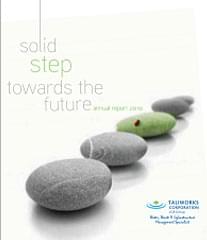 ANNUAL REPORT 2010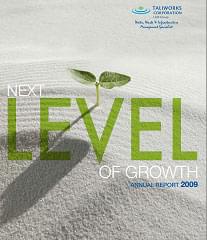 ANNUAL REPORT 2009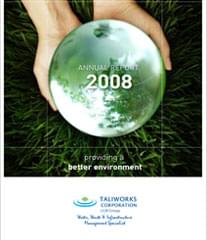 ANNUAL REPORT 2008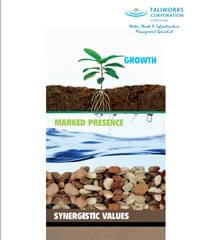 ANNUAL REPORT 2007
Financial Period
Download
Quarterly report for the financial period ended 30 September 2020
Financial Statement (813 KB)
Quarterly report for the financial period ended 30 June 2020
Financial Statement (719 KB)
Quarterly report for the financial period ended 31 March 2020
Financial Statement (968 KB)

Financial Period
Download
Quarterly report for the financial period ended 31 December 2019
Financial Statement (741 KB)
Quarterly report for the financial period ended 30 September 2019
Financial Statement (1 MB)
Quarterly report for the financial period ended 30 June 2019
Financial Statement (295 KB)
Quarterly report for the financial period ended 31 March 2019
Financial Statement (268 KB)

Financial Period
Download
Quarterly report for the financial period ended 31 December 2018
Financial Statement (737 KB)
Quarterly report for the financial period ended 30 September 2018
Financial Statement (322 KB)
Quarterly report for the financial period ended 30 June 2018
Financial Statement (309 KB)
Quarterly report for the financial period ended 31 March 2018
Financial Statement (298 KB)

Financial Period
Download
Quarterly report for the financial period ended 31 December 2017
Financial Statement (813 KB)
Quarterly report for the financial period ended 30 September 2017
Financial Statement (825 KB)
Quarterly report for the financial period ended 30 June 2017
Financial Statement (812 KB)
Quarterly report for the financial period ended 31 March 2017
Financial Statement (262 KB)

Financial Period
Download
Quarterly report for the financial period ended 31 December 2016
Financial Statement (342 KB)
Quarterly report for the financial period ended 30 September 2016
Financial Statement (330 KB)
Quarterly report for the financial period ended 30 June 2016
Financial Statement (283 KB)
Quarterly report for the financial period ended 31 March 2016
Financial Statement (575 KB)

Financial Period
Download
Quarterly report for the financial period ended 31 December 2015
Financial Statement (841 KB)
Quarterly report for the financial period ended 30 September 2015
Financial Statement (771 KB)
Quarterly report for the financial period ended 30 June 2015
Financial Statement (733 KB)
Quarterly report for the financial period ended 31 March 2015
Financial Statement (997 KB)

Financial Period
Download
Quarterly report for the financial period ended 31 December 2014
Financial Statement (735 KB)
Quarterly report for the financial period ended 30 September 2014
Financial Statement (742 KB)
Quarterly report for the financial period ended 30 June 2014
Financial Statement (192 KB)
Quarterly report for the financial period ended 31 March 2014
Financial Statement (525 KB)

Financial Period
Download
Quarterly report for the financial period ended 31 December 2013
Financial Statement (600 KB)
Quarterly report for the financial period ended 30 September 2013
Financial Statement (580 KB)
Quarterly report for the financial period ended 30 June 2013
Financial Statement (231 KB)
Quarterly report for the financial period ended 31 March 2013
Financial Statement (394 KB)

Financial Period
Download
Quarterly report for the financial period ended 31 December 2012
Financial Statement (514 KB)
Quarterly report for the financial period ended 30 September 2012
Financial Statement (198 KB)
Quarterly report for the financial period ended 30 June 2012
Financial Statement (193 KB)
Quarterly report for the financial period ended 31 March 2012
Financial Statement (181 KB)

Financial Period
Download
Quarterly report for the financial period ended 31 December 2011
Financial Statement (218 KB)
Quarterly report for the financial period ended 30 September 2011
Financial Statement (206 KB)
Quarterly report for the financial period ended 30 June 2011
Financial Statement (188 KB)
Quarterly report for the financial period ended 31 March 2011
Financial Statement (131 KB)

Financial Period
Download
Quarterly report for the financial period ended 31 December 2010
Financial Statement (174 KB)
Quarterly report for the financial period ended 30 September 2010
Financial Statement (167 KB)
Quarterly report for the financial period ended 30 June 2010
Financial Statement (159 KB)
Quarterly report for the financial period ended 31 March 2010
Financial Statement (154 KB)

Financial Period
Download
Quarterly report for the financial period ended 31 December 2009
Financial Statement (129 KB)
Quarterly report for the financial period ended 30 September 2009
Financial Statement (119 KB)
Quarterly report for the financial period ended 30 June 2009
Financial Statement (180 KB)
Quarterly report for the financial period ended 31 March 2009
Financial Statement (200 KB)

Financial Period
Download
Quarterly report for the financial period ended 31 December 2008
Financial Statement (309 KB)
Quarterly report for the financial period ended 30 September 2008
Financial Statement (135 KB)
Quarterly report for the financial period ended 30 June 2008
Financial Statement (121 KB)
Quarterly report for the financial period ended 31 March 2008
Financial Statement (119 KB)


Note:
Should you require the Quarterly Reports prior to the above years, kindly download from the website of Bursa Malaysia here.

| Date Posted | Title | Research House | View |
| --- | --- | --- | --- |
| 1 March 2021 | Delivering dividends despite Covid-19 risks | CIMB | |
| 1 March 2021 | 8% Yield Still Attractive Despite Rising Bond Yield | RHB | |
| 28 February 2021 | Keeping its dividend promise | HLIB | |


Note:
Taliworks Corporation Berhad ("Taliworks") is covered by the research houses listed above. The list may not be complete and is subject to change as firms add or delete coverage on Taliworks. Please be aware that any opinions, estimates or forecasts made by these analysts regarding Taliworks' performance are theirs alone and do not represent opinions, forecasts or predictions of Taliworks or its management. Taliworks does not by its reference above imply its endorsement of or concurrence with such information, conclusions or recommendations.

| | |
| --- | --- |
| Slide Presentation Title 1 | |
| Slide Presentation Title 2 | |
| Slide Presentation Title 3 | |